BE SOCIAL-DISTANCING AWARE
MANAGE THE NUMBER OF PEOPLE IN YOUR BUILDING OR FACILITY
Social distancing is likely to be a feature of everyday life for some time to come. To enable this to be managed effectively facility operators need the Density Control Solution from Your Choice Fire & Security, in conjunction with Hikvision.
The system automatically provides clear signage, advising the remaining capacity in real-time and displays warning information if the counted number reaches the configured maximum number allowed
We offer both a single door and multi-door solution which have the following benefits;
Single door pro solution
Ideal for pubs, restaurants and leisure facilities.
NVR information screen displays in real-time numbers in an area. This triggers a pre-configured alarm when the number exceeds the defined threshold.
The flow of people is controlled by a 'stop & go' traffic light system.
User-friendly and fast deployment.
Plug and play or install support provided.
PRICE FROM AS LITTLE AS £21.00 PER WEEK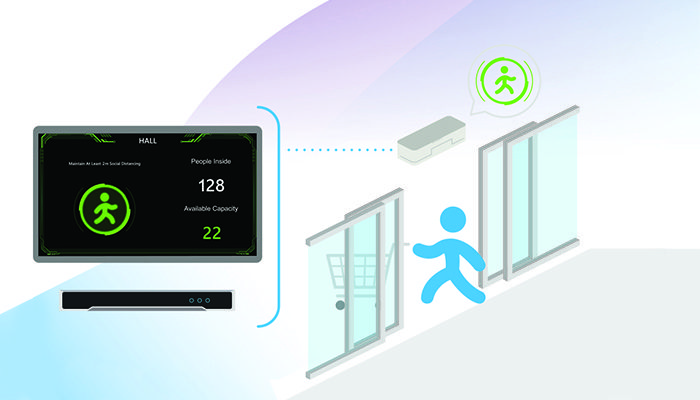 Multi-door pro solution
Ideal for offices and premises with multiple entrance points.
NVR information screen displays information collected by all cameras.
Set the threshold for a total number of people allowed in an area.
NVR will trigger a pre-configured alarm when this figure is exceeded.
 PRICE ON REQUEST
download density control brochure