THERMAL TEMPERATURE SCREENING SOLUTIONS
protect your staff and customers
help stop the spread of viruses
WHAT IS THERMAL?
Any object with temperatures above absolute zero emits a detectable amount of radiation. A thermal camera converts IR radiation into greyscale values and matches these values to temperature values through an algorithm model
QUICK, EFFECTIVE, EFFICIENT
Thermal temperature screening solutions from Your Choice Fire & Security is the quick, effective and efficient way to protect your staff and customers and help stop the spread of viruses. By placing thermal cameras in locations including the entrance to your premises or in areas of high footfall, you can quickly detect increased skin temperature on individuals – something which has never been more important since the Covid-19 pandemic.
THE BENEFITS
Detection of elevated skin-surface temperatures in just one second
Multi-person detection simultaneously
The accuracy level of +/- 0.3 degrees
No contact is required by the system operator
Alarm to notify the operator of temperature variants
AI detection to reduce false alarms from other heat sources
Quick and easy to set up
Suitable for a range of environments
No recording of information, so no breach of any GDPR rules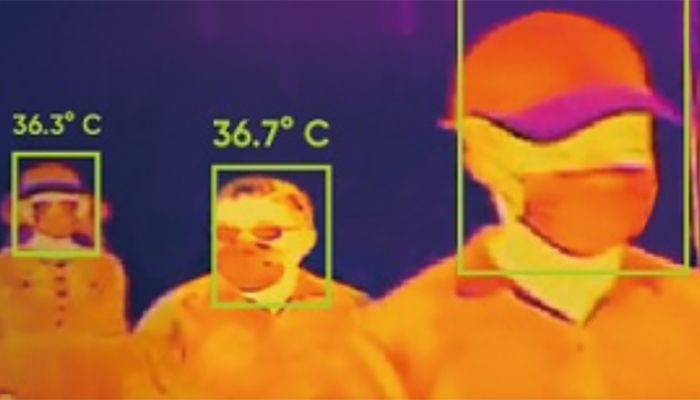 Safer- Faster- Smarter - Hikvision Temperature Screening Thermal Solutions
Temperature Screening Metal Detector Door ISD-SMG318LT-F