WE ARE ALWAYS LOOKING OUT FOR YOU
WE ARE ALWAYS LOOKING TO PROVIDE COST EFFECTIVE SOLUTIONS
WHAT IS A REMOTE CCTV MONITORING SERVICE?
Remote CCTV monitoring is a cost-effective solution that protects your business, commercial property, industrial premises and construction sites and removes the need for using security staff.
Your CCTV system will be connected to a remote monitoring system via the internet and this can be live continuously or when the location being monitored is unattended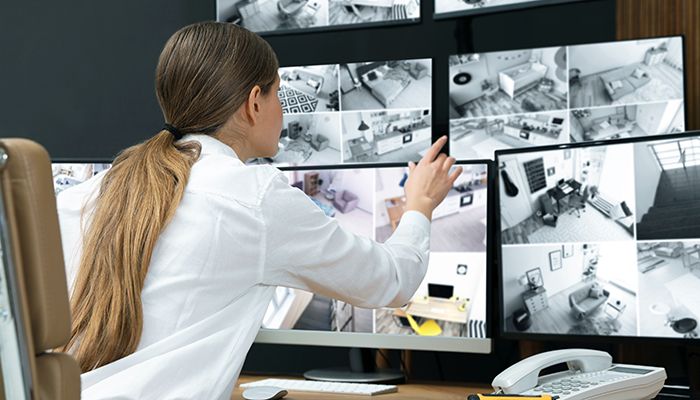 HOW DOES IT WORK?
If an intruder or any suspicious activity is detected by the security system an alarm is sent to a remote monitoring station.
When the alarm is answered, footage from the CCTV cameras is routed directly to an operator's monitoring screen. The operator is then able to manoeuvre the camera to establish the cause of the alarm. Multiple cameras, view premises and sites from a variety of angles to remove the chances of the intruder finding a blind spot.
Once the cause of the alarm has been established the emergency services and key holder will be informed immediately and the necessary action taken.
Audio warnings are also issued advising the intruder they are being monitored and recorded live on CCTV.
SELF-MONITORING APP
PERFECT FOR SMALL BUSINESSES – BE NEVER OUT OF TOUCH!
Your Choice Fire & Security, in conjunction with Hikvision, offer a self-monitoring app to help small businesses effectively operate and manage security devices from a smartphone or tablet.
The facility to be able to view live images playback footage and receive notifications remotely keeps owners and operators in touch with their business, even when they are away.